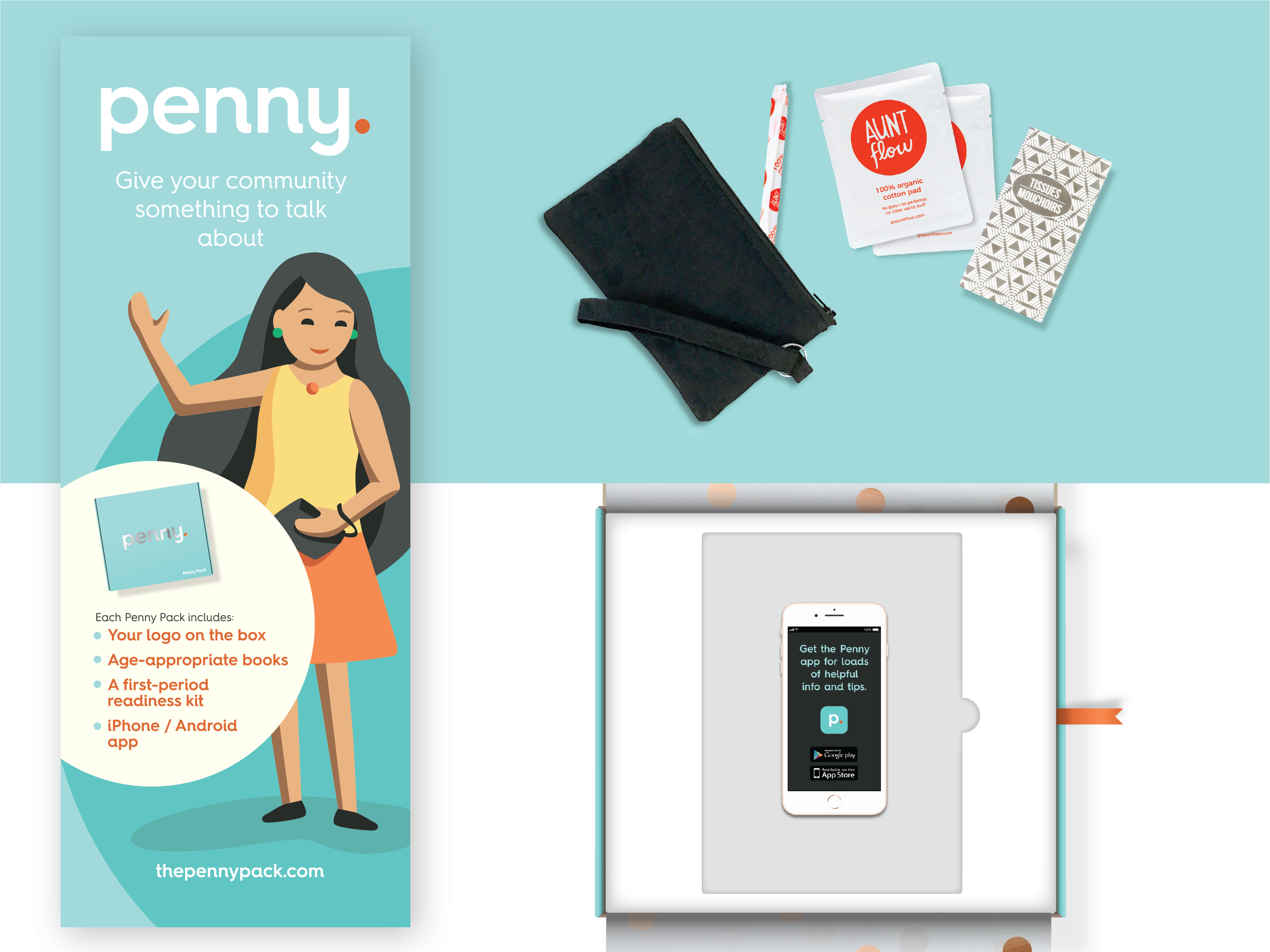 Change the stigma: 75% of girls are unprepared for their first period, and 43% of women say that the experience of their first period scared them. The Penny Pack helps parents create confident, ready girls through a personalized gift that helps teach a girl about her period before it starts.
LoloTheo worked with The Penny Pack to create an e-learning platform that helps empower girls in an age-appropriate way, powered by content, videos, quizzes, and on-demand advice for girls from the Docs at Girlology.
The Penny Pack was included in the MoMA Design Store Design Innovations for Women Pop-Up exploring the evolution of everyday products conceived to improve and enrich the lives of women through good design.
Creative Direction
Product Design
UX/UI Design
Signage & Environment
Packaging